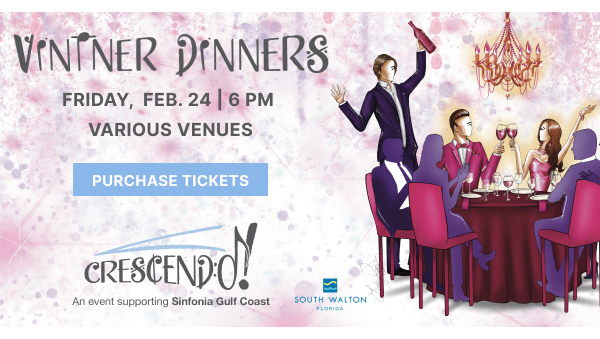 Biophilia Center: Birds & Brews
Saturday, January 14, 11:00 am to 3:00 pm
The Biophilia Center will host a Birds & Brews event on Saturday, January 14th from 11AM – 3PM. While sipping on cold brews, attendees can enjoy food trucks, yard games, trivia and more. 21+ admission. For more information and to purchase tickets: https://tinyurl.com/BirdsBrews. Biophilia Members receive a 10% discount. Admission includes a souvenir cup & 6 drink tickets. Sober driver tickets include a souvenir cup & one mocktail ticket. Call the sitter and fly on over for some local craft beers served by Odd Pelican Beer Company, Props, Bayou Brewing Co, Salty Oak, Oyster City, Southern Fields, Strange Colt, and more! The E.O.Wilson Biophilia Center is a nature preserve in Freeport, Florida. The Center's mission is to educate on the importance of biodiversity, to promote sustainability, and to encourage conservation, preservation, and restoration of ecosystems. To learn more and become a member, go to eowilsoncenter.org and visit E.O. Wilson Biophilia Center on Facebook.  EO Wilson Biophilia Center, 4956 State Highway 20 E, Freeport.
Rosemary Beach Farmers Market
Sunday, January 15, 9:00 am to 1:00 pm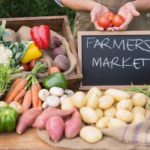 Come browse the 30A Farmers Market in Rosemary Beach on Sundays from 9AM till 1PM in North Barrett Square along Scenic 30A. Stroll under the trees in this beautiful park setting and visit with farmers, makers and bakers. Shop fresh farm produce, baked goods, textiles, beauty, and more!  Sundays year-round ||  9AM – 1PM, Thursdays May – July ||  9AM – 1PM.
Pick up foods to go and many delicious finds such as jams, preserves, BBQ sauces, flavored and smoked salts, cheeses, homemade pastas and sauces, fresh baked breads and desserts.  While you're out and about, treat yourself to fresh cut flowers, organic soaps and lotions, and pet treats for your furry friends. Discover local jewelry and crafts! 28 N Barrett Square, Rosemary Beach.
Guided Plant Walk at Topsail Hill Preserve
Saturday, January 16, 9:00AM
You're invited to a plant identification walk at Topsail Hill Preserve State Park on the third Monday of the month. The walk starts at 9:00 am at tram stop #2, and is led by Bill Kuenstler, Master Gardener and Master Naturalist. Learn about the many native plants at the park.     Topsail Hill Preserve State Park, 7525 W County Hwy 30A, Santa Rosa Beach,  850- 267-8330.
Bubbly Baytowne
Thursday, January 19, 5:00 pm to 7:00 pm
Come out to The Village of Baytowne Wharf for an evening of champagne and shopping during Bubbly Baytowne from 5 – 7PM. Stop in various retail merchants as you enjoy a selection of premium champagnes and enjoy the sounds of live music in the Events Plaza. This event is free and for 21 and up only. The village will be open to the public during this event.  Visit baytownewharf.com for additional Bubbly Baytowne Dates!
The Village of Baytowne Wharf is the heart and soul of Sandestin Golf and Beach Resort and the gathering place for many locals and visitors along the Emerald Coast. Learn more about shopping, dining, nightlife and events at www.baytownewharf.com and on Facebook. Check out all Sandestin Golf & Beach Resort has to offer at www.Sandestin.com.
The Village of Baytowne Wharf, 9100 Baytowne Blvd, Miramar Beach.
Camp Helen Americana Music at the Lodge
Saturday, January 21, 6:00 pm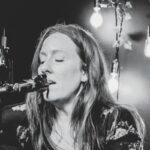 Americana Concerts in the Lodge at Camp Helen State Park are back! The concert series will take place every other Saturday from January 7 – March 4. There will be limited seats available for each show. Doors open at 6PM and the music begins at 6:30PM. Purchase tickets: friendsofcamphelen.org/happenings/.
For the first time, this year tickets are available for purchase for a suggested donation of $10 and will be required for entry. Ticket price includes park admission, wine, beer, and an assortment of snacks. Americana Music at the Lodge Schedule: Doors: 6PM | Music: 6:30PM Jan. 21 || Ruth Wyland, Feb. 4 || Wabi-Sabis, Feb. 18 || Lucky Mud, March 4 || The Rough & Tumble. For more information, call (850) 233-5059, visit www.friendsofcamphelen.org, like Friends of Camp Helen State Park on Facebook, or email us at camphelenfriends@gmail.com. Camp Helen State Park, 23937 Panama City Beach Parkway, Panama City Beach.
Emerald Coast Theatre Company: The Odd Couple
Saturday, January 21, 7:30 pm
Emerald Coast Theatre Company presents The Odd Couple, a Mainstage Comedy running January 20 – 29. All ECTC productions will be staged at ECTC's space located upstairs at 560 Grand Boulevard in Grand Boulevard Town Center, located in Miramar Beach, Florida. Tickets and information can be found at www.emeraldcoasttheatre.org. The Odd Couple || Mainstage Comedy – January 20 – 29 – Thursdays – Saturdays at 7:30PM – Sundays at 2:30PM – Wednesday, Jan. 25 at 2:30PM. To learn more about Emerald Coast Theatre Company, find them on Facebook, call (850) 684-0323 and visit www.emeraldcoasttheatre.org. Emerald Coast Theatre Company, 560 Grand Boulevard,
Grand Boulevard Town Center, Miramar Beach.
Sinfonia Gulf Coast: Get Happy A Judy Garland Centennial Celebration
Saturday, January 21, 7:30 pm
Join Sinfonia Gulf Coast for Get Happy A Judy Garland Centennial Celebration on Saturday, January 21st at 7:30 PM at the Destin-Fort Walton Beach Convention Center in Fort Walton Beach, FL. Purchase tickets at: sinfoniagulfcoast.org/web/events.aspx – Get Happy celebrates the life and artistry of the legendary Judy Garland. Her Carnegie Hall debut in 1961 has become one of the most storied evenings in the Hall's history, the live recording going on to win five Grammy Awards, making Garland the first solo woman to win the coveted Album of the Year. Broadway's Jessica Vosk brings Garland's unforgettable songbook back to life, accompanied by rare performance footage and interviews in this one-night-only celebration of an artist whose legacy continues toFor more information on Sinfonia Gulf Coast and tickets for Season 2022-2023, visit SinfoniaGulfCoast.org. inspire fans around the world.
Destin-Fort Walton Beach Convention Center, 1250 Miracle Strip Pkwy SE, Fort Walton Beach.
Hard Hats & High Heels
Friday, February 10, 11:00 am to 1:00 pm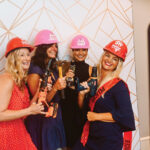 Habitat Walton County invites you to join them at the annual Hard Hats & High Heels, a women's empowerment luncheon bringing together a cross-section of the Emerald Coast's professional, social, and philanthropic leaders. The Hard Hats & High Heels Luncheon takes place on Friday, February 10 at The Hilton Sandestin Beach Golf Resort & Spa from 11AM – 1PM. Tickets $60 – This year's event showcases a keynote speaker, a silent auction, games, prizes, an awards presentation, seated lunch, complimentary cocktail (21+), Wine & Spirits Pull, and more. Take the opportunity to wear your favorite heels! Tickets, visit www.eventbrite.com: 5th Annual Hard Hats & High Heels Luncheon.
Driven by the vision that everyone needs a decent place to live, Habitat for Humanity of Walton County, Florida was founded in 1996. To donate, volunteer, get your company involved, or inquire into applying for Habitat homeownership, please visit WaltonCountyHabitat.org.
Hilton Sandestin Beach Golf Resort & Spa, 4000 S Sandestin BlvdMiramar Beach.
Camellia Festival at Eden Gardens State Park
Saturday, February 11, 10:00 am to 2:00 pm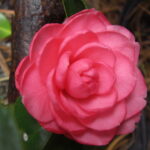 The Friends of Eden Gardens invite the community to the annual Camellia Festival at Eden Gardens State Park on Saturday, February 11th from 10:00 a.m. till 2:00 p.m. Visitors are invited to stroll through amazing gardens full of unique Camellias, see displays and demonstrations, historic reenactments, and learn about Camellia propagating and growing.
Camellias will be available for a donation from the nursery. The annual festival is hosted by Friends of Eden Gardens State Park. Attendance is free with paid park admission ($4 per car). Additional parking for the event will be at Bay School with tram service to the park. Eden Gardens State Park, 181 Eden Gardens Rd., Pt Washington.