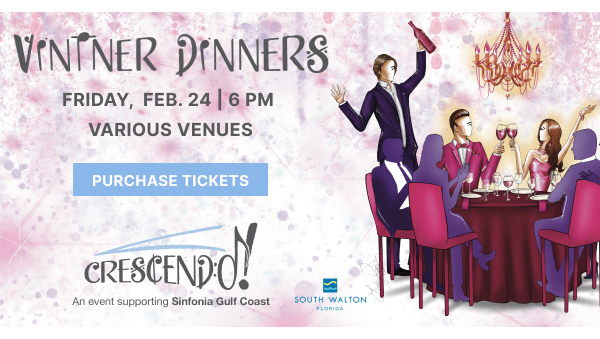 Visits with Santa, Holiday Lights, Parades and Much More!
For many years, our piece of Paradise has ignited the holiday spirit in each of us and allowed the season to come to life for the young and young at heart. With a unique blend of theatrical storytelling, musical notes and beautiful and whimsical Christmas lights, we are welcomed into a world of Yuletide nostalgia and local flavor and personalities where reindeer fly, sugarplums dance in our heads and Christmas comes alive in our own area – coastal style. I invite you to explore the vast, unique holiday traditions, some many years in the making and new ones to delight our senses, and usher in the "reason for the season" – the celebrated birth of Jesus, our Savior. Join South Walton Life in some of these holiday celebrations where you can create some new family traditions of your own while rekindling your favorites.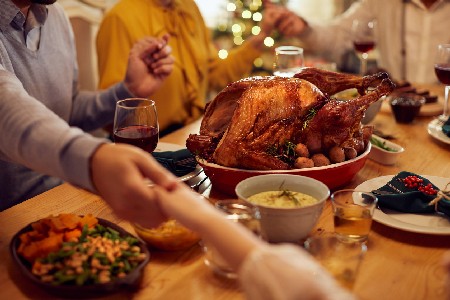 You can visit St. Nick at The Village of Baytowne Wharf at his sleigh Wednesday, Dec. 14 and 21, 6-8 p.m. Tap your feet to some of your favorite sing-along classics each Wednesday during the holiday edition of the Wednesday Night Concert Series. Dec. 14 – Niceville High School; Dec. 21 – Matt McCarty Band. Visit baytownewharf.com.
Jolly Jubilee, a festive celebration of the holiday season, happens every Friday, Saturday and Sunday at Destin Commons through Dec. 24. Centered around the iconic 50-foot Christmas tree, there's magical free entertainment featuring Christmas carolers, local vocalist groups, student ensembles, theatrical groups and more!
Emerald Coast Theatre Company presents fantastic shows to get you in the holiday spirit! The Best Christmas Pageant Ever: The Musical runs Dec. 8-18, Thursday-Saturday, 7:30 p.m., Sundays at 2:30 p.m., and Wednesday, Dec. 14, 2:30 p.m. Christmas Cabaret at the Boulevard will sing you into the Christmas spirit, Wednesday, Dec. 14, 7:30 p.m. and Saturday, Dec. 17, 2:30 p.m. Enjoy classic holiday songs and join in some carols as well. All will be held on the second floor of 560 Grand Boulevard in Grand Boulevard Town Center in Miramar Beach. Purchase tickets online at emeraldcoasttheatre.org.
Grab your chairs and find your perfect spot in front of the Seaside Post Office for the magical holiday tradition of Every Christmas Story Ever Told. Back for its 12th year, The REP Theatre's complimentary holiday smash hit returns with all of your favorite Beloved Holiday Classics packed into one show of high-energy jolly and hilarity! Three REP actors, armed with a bazillion props and costumes, send up everything from Charles Dickens and Dr. Seuss to Jimmy Stewart and Chewbacca in this ever-evolving REP favorite. Dec. 16, 17, and 18 at 11 a.m.; Dec. 20, 21, 22, and 23 at 11 a.m. and 2 p.m. Suitable for all ages.
Visit the Festival of Trees at Grand Boulevard at Sandestin through Christmas Day, an annual event in the park at Grand Boulevard shopping center showcasing uniquely decorated Christmas trees from 12 local, non-profit organizations. Participating non-profit organizations compete to win cash prizes totaling $7,000 for beautifully decorated Christmas trees. Cast your vote for the People's Choice award.
Enjoy free horse-drawn carriage rides around the Town Center at Grand Boulevard at Sandestin while taking in the Coastal White Christmas lights and the Festival of the Trees display. To add to the festivities, get a professional photo with Santa while listening to the seasonal sounds of the Emerald Coast Theatre Company's Dickensian Carolers singing popular holiday carols, Dec. 2-17 Fridays and Saturdays, 5-8 p.m.; Dec. 19-23 all week, 5-8 p.m.
Hosted by the City of DeFuniak Springs through New Year's Eve, Chipley Park lights up with the annual Christmas Reflection Displays, a light display like no other in our area with more than 10 million lights reflecting on the lake and throughout the park. You can view the lights by walking, driving or even taking a horse-drawn carriage ride. Friday-Saturday, 5:30-9:30 p.m.; Sunday-Thursday, 5:30-9 p.m., nightly. $5 per person, free for children under 5, Tuesday discount for military; $10 for carload up to five people. Carriage rides are available on select nights. $10/person. (850) 978-2999.
Main Street DeFuniak Springs brings back Merry Main Street! Free to attend, Merry Main Street boasts live music and theatrical performances, an outdoor market, food trucks, rides on the Choctaw Express Train, visits with Santa and Mrs. Claus, kids character appearances and more family fun, all taking place outdoors along Baldwin Avenue. Events occur every Friday and Saturday until Christmas. https://bit.ly/MSD_MerryMain, Info@mainstreetdfs.org, (850) 296-9051.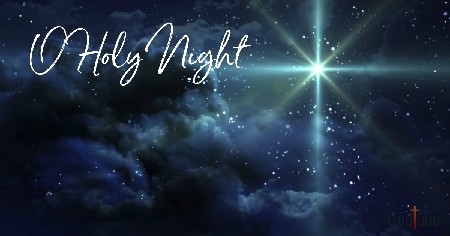 View the 12 Nights of Lights at Baytowne Wharf, on Saturday, December 17  beginning at 6:00 pm. Throughout December enjoy a festive light show in The Village of Baytowne Wharf every Wednesday, Friday, and Saturday leading up to Christmas! The 12 Nights of Light will be featured during their special holiday edition of the Wednesday Night Concert Series. Watch three dazzling shows on the Village Christmas tree and Event Plaza at 6pm, 7pm, and 8pm. Come stroll The Village of Baytowne Wharf after dark. Beautiful holiday decor and sparkling lights throughout the Village will fill your family with the spirit of Christmas. Holiday festivities are going on during Thanksgiving week and through December.
Baytowne on Ice is now open. The Community Broadcasters Ice Skating Pavilion is a 40ft by 60ft ice rink enclosed in a tent at the event plaza of the Village of  Baytowne Wharf in Sandestin. Operating hours vary per day, with extended hours on the weekends. Season passes can be purchased at the Baytowne Wharf Neighborhood Association Office during business hours.
Visit Watersound Origins for their CandyLand Christmas event on Friday, December 23 from 4:00 pm to 8:00 pm at the Watersound Town Center Pavilion. The Watersound community invites you to join them under The Pavilion at Watersound Town Center. Free and open to the public. Enjoy live music, face painting, train rides, bounce houses & slides. Sip hot cocoa with ready to eat foods. Shop the farmers' market featuring culinary goods as well as clothing, jewelry and holiday gifts. Be sure to stick around for a meet and greet with Santa from 5:30PM – 7:30PM! Watersound Town Center is located at the entrance to the Watersound Origins community just north of Hwy 98.
Ring in 2023 with family and friends at Seaside's New Year's Eve Celebration. The Celebration in Central Square begins at 4PM on Saturday, December 31. Activities include arts & crafts, face painting, a live performance by Monsters of Yacht and fireworks. Schedule of Events: 4 – 9PM || Arts & Crafts/Face Painting in Central Square – 5 – 9PM || Monsters of Yacht at the Amphitheater Stage – 9PM || Fireworks.
The Village of Baytowne Wharf invites you to experience some winter magic on Saturday, January 7 from 9:00 a.m. till noon. The Event Plaza is turning into a Winter Wonderland full of real snow! Slide down an ice slide, make snow angels, and enjoy a day of frosty fun for the whole family. Bundle up & bring out the whole family for a day of frosty fun. Come out and stroll The Village of Baytowne Wharf after dark. Beautiful holiday decor and sparkling lights throughout the Village will fill your family with the spirit of Christmas. ​Baytowne on Ice is open. Operating hours vary per day, with extended hours on the weekends.