The Red Bar Jazz Band
SoWal visitors and locals love the Red Bar, a jumpin' little joint off of Scenic 30A in the cozy laid back beach town of Grayton Beach FL – and The Red Bar Jazz Band is a fixture thanks to restaurant owners Oli and Philippe Petit.The Red Bar Jazz Band plays almost nightly. The party gets cranked up a notch after the dinner crowd thins creating a more funky atmosphere. Don't be surprised to spot celebrities here late at night. But please, everybody just wants to chill at The Red Bar. Follow The Red Bar on Facebook to see what Oli's talking about today. And see the website at TheRedBar.com. 70 Hotz Ave, Grayton Beach.
LIVE MUSIC every Friday and Sunday at FOOW
Sunday, March 12, 19, 26
Enjoy LIVE MUSIC every Friday and Sunday at FOOW – Fish Out of Water in WaterColor, FL. The Gulf front restaurant is located on the second floor at WaterColor Inn and Resort at 34 Goldenrod Circle, Santa Rosa Beach.. Follow FOOW on Facebook to find out who's playing, restaurant + drinks specials, events and more. LIVE MUSIC Sundays, 11AM – 1PM, March 12: Kyle Lamonica, March 19: Christon Birge, March 26: Ken & Andi.        As one of the 30A area's only large family-style restaurants and bars overlooking the Gulf of Mexico, Fish Out of Water embodies the spirit of the WaterColor community: coastal, fun, and unpretentious, with impeccable service and cuisine. foow30a.com
Kith + Kin Monday Night Live @Kith + Kin
Monday, March 13, 20, 27
Join Kith + Kin Coffee for Monday Night Live featuring local artists. Bring your friends and family to enjoy a cup a coffee or a local draft beer while enjoying live music. Monday Night Live will set up on the porch. March Schedule: 13th, 5 – 8PM | Tanner Gray of Certainly So, 20th, 6 – 8PM | Ronnie McBrayer, 27th, 5 – 8PM | Max McCann. Located on the west end of 30A near the entrance to Topsail Hill Preserve State Park, Kith + Kin was founded on a love of coffee, a passion for adventure, and a heart for community. Visitors and locals alike are encouraged to go for the coffee, stay for the community. Visit: www.kithandkin30a.com. 7525 W County Hwy 30A Camp, Store Suite 1, Santa Rosa Beach.
Summer Haze Spring Fling
Sunday, March 19, 2023
Southern Sound Music Alliance presents the Summer Haze Music Festival on Sunday, March 19th from 11AM – 9PM. This full day event will feature some of SoWal's favorite musicians at North Beach Social. General admission is free. VIP & Sponsorship opportunities available. For more information on the artists, ticket sales and sponsorship opportunities, visit Summer Haze Spring Fling. 24200 US-331, Santa Rosa Beach.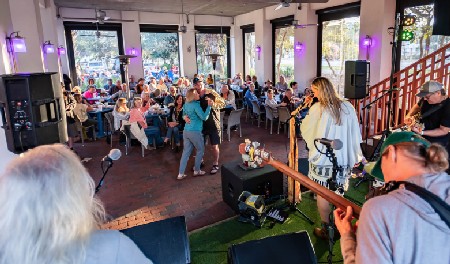 Casey Kearney Band @ Red Fish Taco
Tuesday, March 14, 21, 28
Rock out to live music featuring Casey Kearney Band every Tuesday in the Garden Room at Red Fish Taco from 6 – 9PM. Tuesdays, 6 – 9PM. In the heart of Blue Mountain Beach at Redfish Village is Red Fish Taco – a vibrant, family-friendly eatery and bar where Mexico meets the Gulf of Mexico and tacos and tequila are the main events. See the menus at redfishtaco.com. 2052 W County Hwy 30A, Santa Rosa Beach.
Tim Jackson's Storyteller Tour LIVE @ Stinky's Bait Shack
Wednesday, March 15, 22, 29, April 5 & Thursday March 16, 23, 30, April 6
In its third season, Tim Jackson's Storytellers Tour is every Wednesday and Thursday night at Stinky's Bait Shack. The shows will be ticketed with advance sales available online at www.stinkysbaitshop.com or in person at the Bait Shack. Showtime: 7 – 9PM. Artists Include: Alissa Moreno & Michelle Malone. Tim will be bringing national recording artists to the limited seating venue which will offer an intimate, quiet, family friendly, listening room vibe. Visit: stinkysbaitshop.com. 5994 County Rd 30A, Santa Rosa Beach.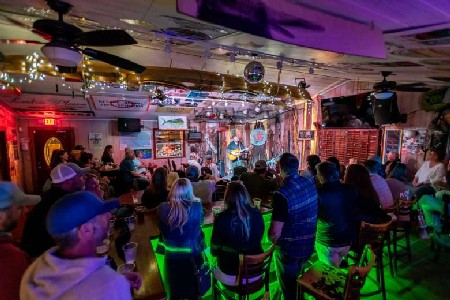 Joey Shaling @ Scratch Biscuit Kitchen
Wednesday, March 22
Scratch Biscuit Kitchen, located in WaterColor Town Center, invites you to enjoy brunch featuring live music every Wednesday from 11AM – 2PM. It's hard to compete with biscuits, brunch and beats near the beach! Follow Scratch Biscuit Kitchen on Facebook for updates on music, events, and more! March Lineup: March 8 | Kyle Lamonica, March 15 | Otha Allen, March 22 | Joey Shaling, March 29 | Christon Birge. 1777 E County Hwy 30A Unit 101, Santa Rosa Beach.